PREPARING YOU NOT JUST FOR A JOB, BUT ALSO A

LUCRATIVE

PROFESSION!
Tricia Casasanta R.D.H, saw a need to find hard-working, dependable, and professional individuals looking for a career that would greatly impact their income and livelihood. Tricia also saw the dental industry growing at such a fast rate that it would require talent to fill high-demand, low-supply dental positions. As fewer and fewer dental practices engage with
on-the-job training
and/or do not have the time to properly train, Tricia knew that there was a better way to train dental assistants that offered more than just the traditional classroom model. Tricia set out to create an academy that provided the very best hands-on training, at the lowest possible cost, that would make the students sought after by dental practices to hire. Our approach to teaching has helped thousands of students begin their new careers in the dental field and has raised the bar for the standard of education in the dental assistant profession. We want to help students understand that there is no need to take out tens of thousands of dollars in student loans to pay for school and that there is a better option available. The SPS Dental Academy offers the most efficient and affordable education that helps students become confident and successful in their new careers.
Lucrative Career
:
Effective Traits All Dental Assistants Share
Your Future is Waiting as a Dental Assistant
Your future is waiting! Register today for our dental assistant course. Dental assistants are an integral member of the dental practice.  Assistants are dedicated in their work to diligently perform a multitude of tasks such as: providing patient care, taking radiographs, record keeping and scheduling appointments, providing assistance to the dentist during dental procedures and treatment, sterilization and infection control, ensuring patient comfort, just to name a few.  A dental assistant possesses knowledge and skill in areas such as patient communication, dental terminology and dental instrumentation all while earning a paycheck!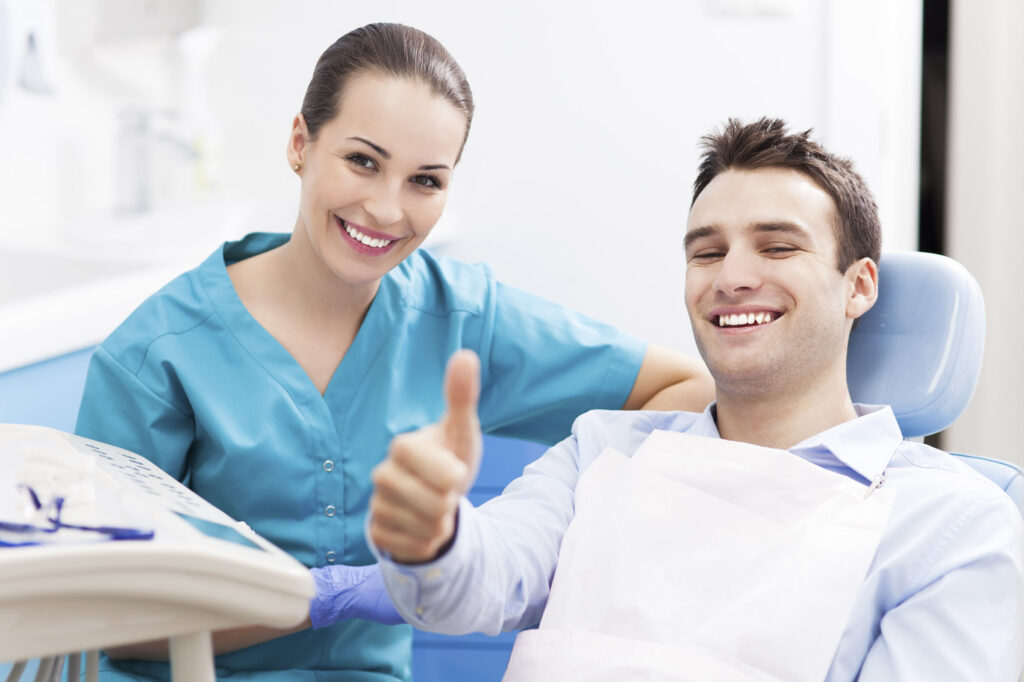 Michigan Dental Assistant
Percentile
10%
25%
50% (Median)
75%
90%
Hourly Wage
$13.91
$16.57
$19.80
$23.95
$28.07
Annual Wage
$

28,940

$

34,470

$

41,180

$

49,810

$58,390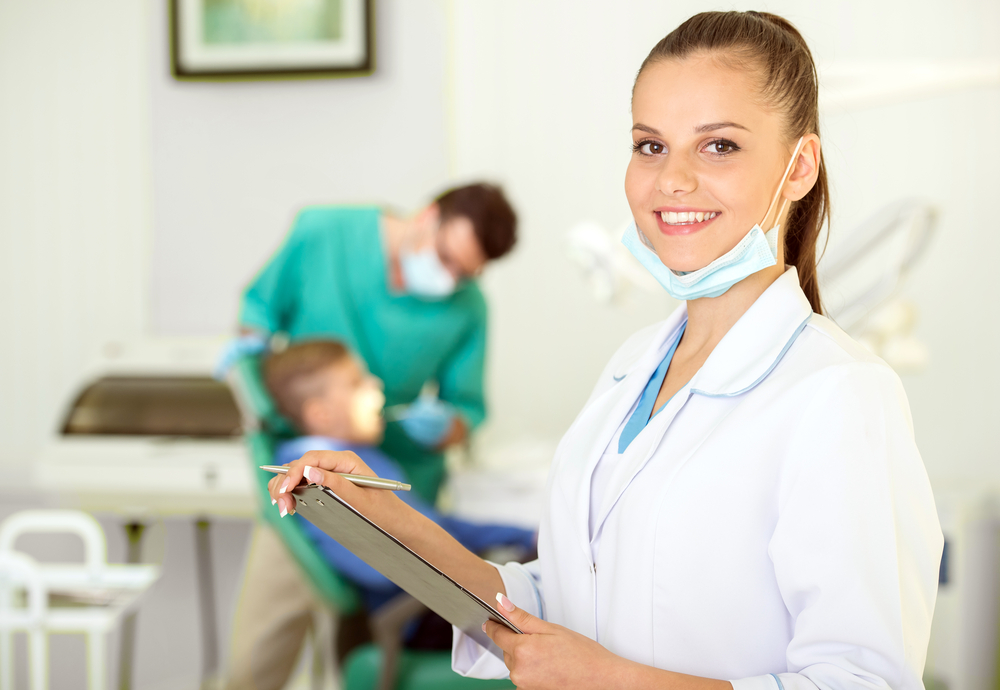 According to U.S News & World Report, dental assisting is ranked among the top 25 best health care support jobs in the United States, based on factors such as median salary, future job prospects, and more. Dental assisting is a career that's in high demand and is expected to grow over the next decade. According to the Bureau of Labor Statistics (BLS), "employment of dental assistants is projected to grow 11 percent from 2020 to 2030, much faster than the average for all occupations. Ongoing research linking oral health and general health will continue to increase the demand for preventive dental services. About 44,000 openings for dental assistants are projected each year, on average, over the decade. Many of those openings are expected to result from the need to replace workers who transfer to different occupations or exit the labor force, such as to retire. As dental practices grow, more dental assistants will be needed."