We understand that you're stretched thin with a skeleton crew and are challenged daily with multiple responsibilities. Our dental industry training was built on the philosophy that professionals like you need a trusted advisor and training system where you know your team is learning from industry experts so you can focus on other responsibilities.
If managing your training program has grown beyond spreadsheets, and your team members need something punchier than a PowerPoint, it's time to adopt an online learning system. While it takes time to research technology, delaying your decision has risks too, such as productivity loss, compliance risk, and employee turnover.
Look at these stats on the benefits of online learning system for your team members…
Takes 40-60% less time
Covers 5X more material in the same time
Increases retention rates by up to 60%
Increases revenue for 42% of organizations
Look at these stats on the impact ongoing training has on dental team members…
Average of 50% reported improved job satisfaction
83% reported increased job performance
63% reported increased patient satisfaction
72% reported increased patient safety
87% reported increased confidence in their role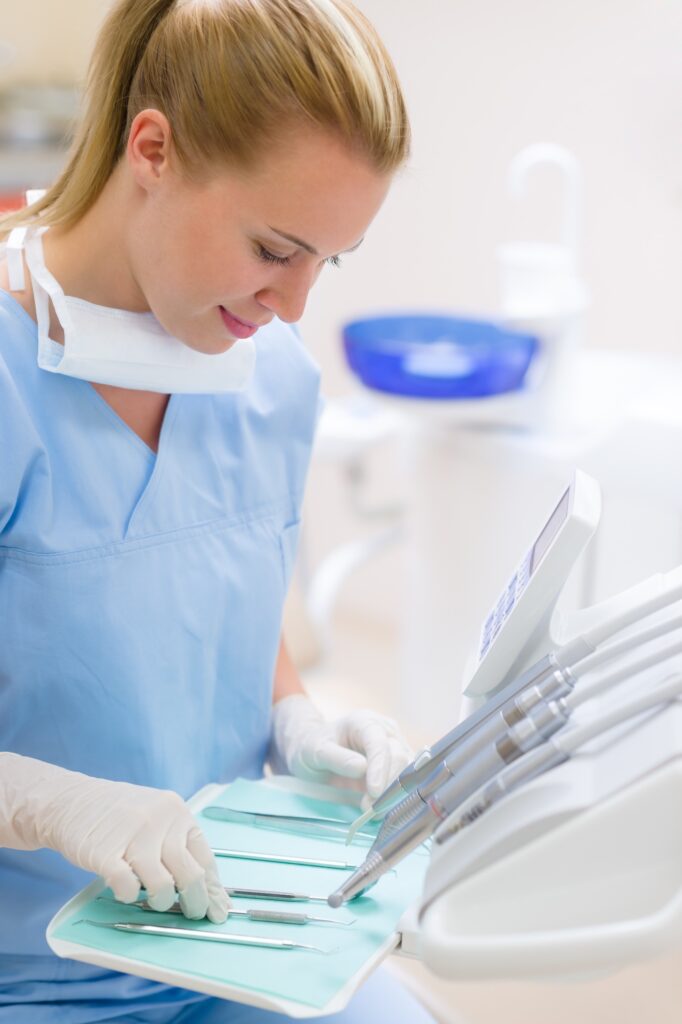 Benefits of Ongoing Training
Knowing you are investing in them and their skills also creates a sense of loyalty and appreciation
Increase efficiency by providing your team with the knowledge and skills necessary to complete tasks quickly and accurately
Builds a sense of camaraderie among your staff
Collect monies that have been left on the table or Reclaim lost revenue
Have a trusted partner to onboard your team and keep them updated on the vast changes occurring in the dental arena.
High-quality, versatile dental training is known to build confidence that sparks world-class patient care.
Curriculum Delivery System for One or Multiple Locations
Our cloud-based learning management system (LMS) is engineered to inspire learning and fuel practice productivity. Our online learning platform combines forward-thinking technology built to scale as your practice grows and expands.
Scalable to accommodate your growing team
Ease of implementation and use – manage courses, track progress, and measure success
Customize your learning platform to showcase the practice's brand
Easily accessible course libraries
Compliant with practice policies
Why SPS Dental Academy
Our exceptional dental professional training is designed by experts in the field, so you can be sure that you're getting the best education possible.  
Quality Instructors: Our industry-experienced instructors are dedicated and committed to our students' success. Every SPS Dental Academy instructor meets or exceeds State of Michigan and/or accreditation criteria, guidelines, and qualifications.
On-Demand Webinars: Our convenient online training, allows you to access and view valid, purchased training anytime, anywhere in the world with an Internet connection. Watch over-and-over for a deeper level of confidence.
Customizable: Need something specific to your unique needs? As your dental training partner, we will create customized training for your existing staff and/or new hires.
Versatile: Training that serves multiple purposes – improved patient care, leadership, communication, office efficiency, and more.
One Easy-to-Use Platform: Award-winning, cloud-based learning management system (LMS) engineered to inspire learning and fuel practice productivity.
Collaborative and Interactive: Our training is designed to be user-friendly and intuitive. Our training platform features gamification, personalized learning paths, and social learning to keep learners engaged and motivated. Learners and admins can easily manage courses, track progress, and measure success.
Support System: It's not uncommon for students of SPS Dental Academy to see their instructors as their coach, mentor and advisors. Many remain in contact with their instructors after completing training to gain more knowledge, support and advice.
ADA CERP: Our training exceeds American Dental Association standards for planning, implementing and evaluating continuing dental education.
Training that Sparks World-Class Patient Care™