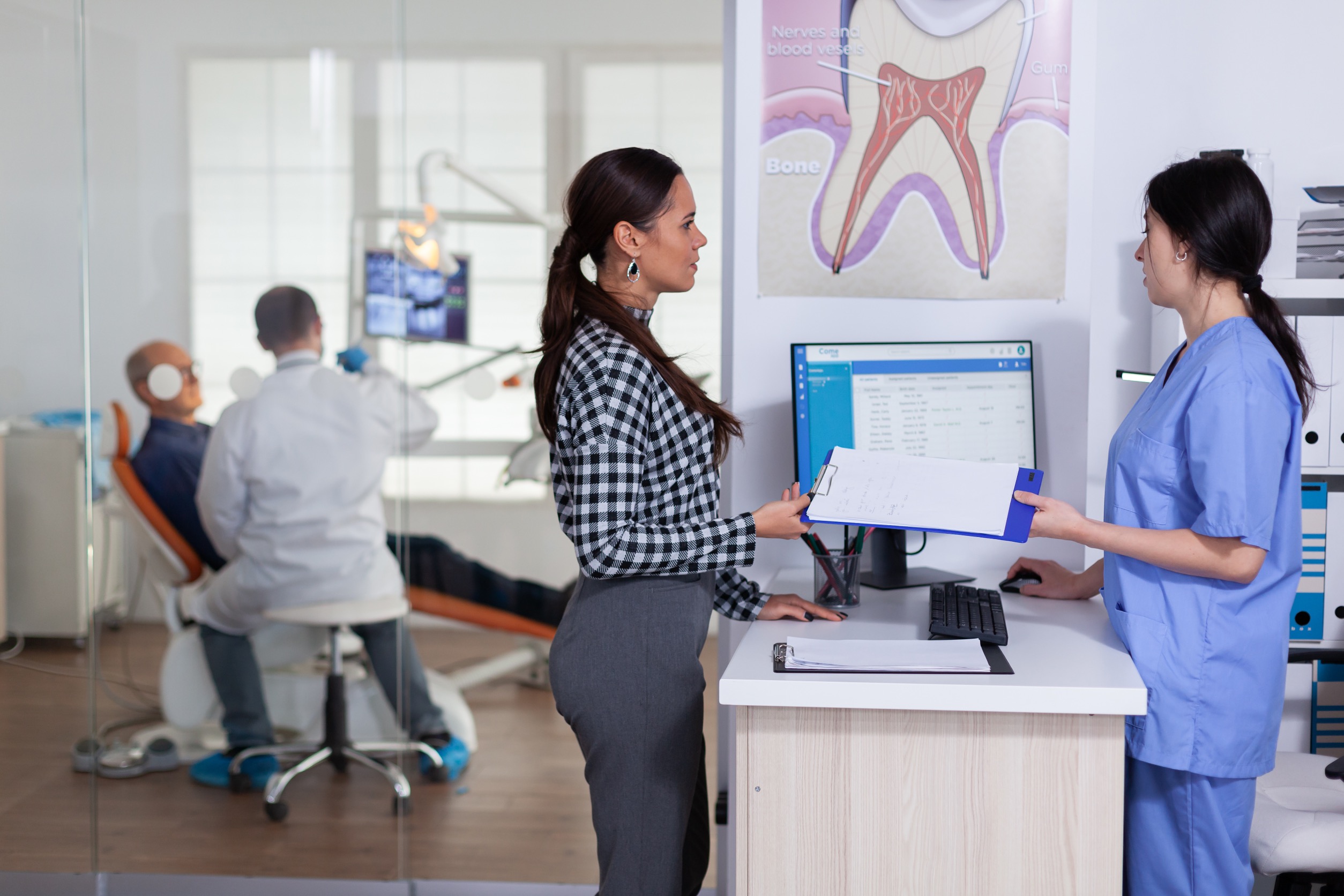 As a dental team member, your secret weapon is self-confidence. The kind of confidence that builds belief in yourself to make smart decisions, and deliver world-class patient care.
Maybe recently you…
Want to be promoted and make more money
Feel you've fallen short in patient care
Physically cannot perform clinical services and would like to move into an administrative role
You're not able to hit the KPI goals the practice wants you to achieve
This is not your fault. It's not that you're not smart enough or lack the ability or will power.
The problem is a lack of training.
High-quality dental professional training builds your confidence by:
Teaching you the skills and knowledge you need to do your job effectively
Reach the goals the leadership team wants you to achieve
Providing you with the opportunity to develop your communication and interpersonal skills
Helping you become more comfortable and confident in dealing with patients
Giving you the opportunity to practice your skills and be even more successful in your job
High-quality, versatile dental training is known to build confidence that sparks world-class patient care.
How to Sell Training to Your Practice Manager and Dentist / Owner
You know ongoing training will deliver productivity gains, learner skills, and team member engagement needed to spark world-class patient care.
Now, all you have to do is show practice leadership how ongoing training can yield big gains.
Here are some tips to help demonstrate the business value of ongoing dental training: 
Prove Your Case for Training
Regardless of who's involved in the decision-making process, you need to address three points:
Who are your training candidates?
What are their training challenges?
How does ongoing training address those challenges?
Practice Challenges:
Lack of agility
Lack of an efficient onboarding system
Slow to respond to competitive pressures
Inability to scale
High training costs
Ongoing Training Solution:
Improved practice efficiency
Keep team skills ahead of the competition
Scale the practice
Lower training costs
Why SPS Dental Academy
Our exceptional dental professional training is designed by experts in the field that have a proven track record, so you can be sure that you're getting the best education possible.  
Quality Instructors: Our industry-experienced instructors are dedicated and committed to our students' success. Every SPS Dental Academy instructor meets or exceeds State of Michigan and/or accreditation criteria, guidelines, and qualifications.
On-Demand Webinars: Our convenient online training, allows you to access and view valid, purchased training anytime, anywhere in the world with an Internet connection. Watch over-and-over for a deeper level of confidence.
Customizable: Need something specific to your unique needs? As your dental training partner, we will create customized training for your existing staff and/or new hires.
Versatile: Training that serves multiple purposes – improved patient care, leadership, communication, office efficiency, and more.
One Easy-to-Use Platform: Award-winning, cloud-based learning management system (LMS) engineered to inspire learning and fuel practice productivity.
Collaborative and Interactive: Our training is designed to be user-friendly and intuitive. Our training platform features gamification, personalized learning paths, and social learning to keep learners engaged and motivated. Learners and admins can easily manage courses, track progress, and measure success.
Support System: It's not uncommon for students of SPS Dental Academy to see their instructors as their coach, mentor and advisors. Many remain in contact with their instructors after completing training to gain more knowledge, support and advice.
ADA CERP: Our training exceeds American Dental Association standards for planning, implementing and evaluating continuing dental education.
Training that Sparks World-Class Patient Care™